Better food, healthier students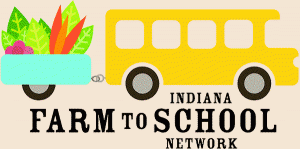 We are proud leaders of the Farm-to-School movement in Indiana! We know that providing your students with meals that offer variety, are appealing yet healthful, and can be prepared on a very tight budget is a tall order.
---
Check out the recent Growing Farm to School series.
---
Because we deal directly with the farmers and process our own meat, we start and end with the whole animal. That means no middleman, so our cuts of beef and pork (and chicken pieces, of course!) fit any budget.
We can deliver the volumes you need, while providing fresh, nutrient-dense protein that hasn't traveled half the world. We also bring in cost-effective fresh vegetables from local family farms with whom we've built a relationship of trust. We've evaluated each farm, and all produce that reaches your door can be traced back to where it was grown.
By introducing your students to seasonal, Indiana-grown vegetables and fruits they may never have tried, and applying recipes that make the most of your purchase, you'll have happier eaters and less waste.
---
Sign up for a new Wholesale account now »
See how partnerships help us serve local food to even the largest markets in Chicago.
---
See how This Old Farm has been helping Wabash College provide ethical options for their campus.