It is breeding season on the farm. Two rams have been fitted with their marking harnesses and the ewes have been brought up from the fields out back. Each week, we will bring the ewes through the chute so we can record who has been bred and what their expected lambing dates are. The farm has roughly 300 ewes being bred this season by a couple rams. Whewe that is a whole lot of daily activity by our rams! Every few years we cycle a ram out and replace him so that we keep varied genetics. One of our best rams is therefor ready for a new home.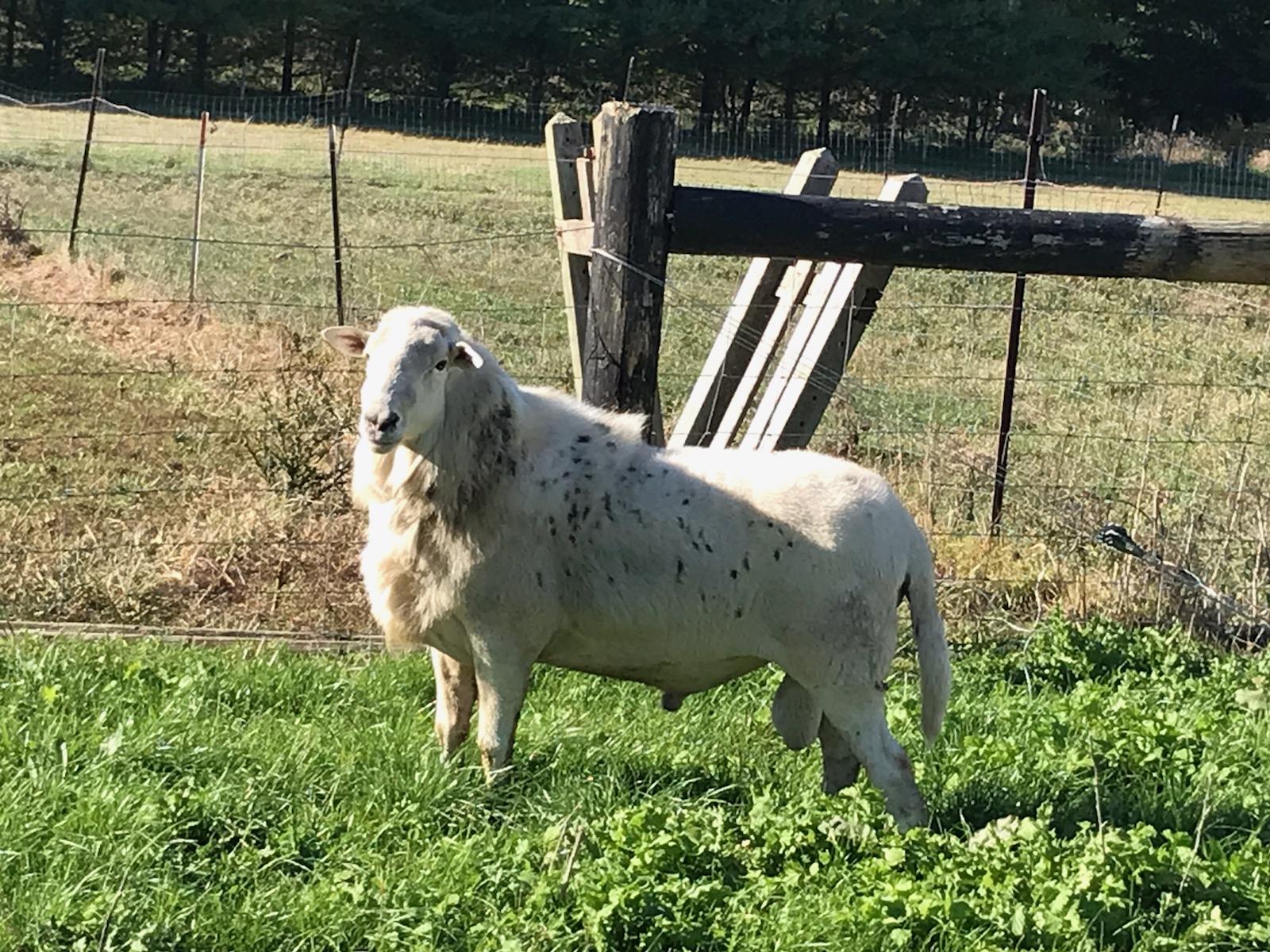 Romeo is a large Katahdin ram weighing in at 250 lbs. He sustains on grass or hay and produces a good crop of grassfed lambs each year. We are selling him for $750. Please call (765) 324-2161 if interested or email jessica@thisoldfarminc.com.
We also have a yearling ram lamb available for $500. He was kept back from one of our best ewes and should make a great breeding ram for years to come.