Tours and Classes
Farmer Appreciation Tours and Classes
We have already planned opportunities for you to visit our facilities and become acquainted with the many services that This Old Farm provides. While these farmer appreciation meetings are done at no cost (except the March 5th event), we also offer consulting on similar topics. If you can't make it, call us for a one on one consult. We also understand, as farmers, your time is valuable. So, to perhaps whet your appetite for learning and sharing, we give away over $1000 in processing services during this season of learning!
–
Meeting 1: Business Plans: Wanting to make money versus having to make money
A panel of producers will share what has worked and what hasn't worked. While we will learn from seasoned farm marketer panelists, we hope to hear from our audience of farmers as well. Invest an hour in starting a 2020 Business plan for your farm during this interactive workshop.
When: Thursday, February 6, 5 pm EST
–
Meeting 2: Let's Meet about Meat
This gathering will be in conjunction with Purdue's Small Farm Conference and comes complete with a full tour of both the farm AND the processing facility. Come see our butchers break down a carcass and explain the muscles from which those tasty cuts come from. This particular meeting does have a $40 admission fee, but comes with lunch that will be served under the warm glow of wholesomeness.
When: Thursday, March 5th, 10am-2pm
–
Meeting 3: Value Added Goods and Kitchen Tour
Adam Oswalt and Kendra Rairdon, our Value-Added Butchers, will lead a tour of This Old Farm's Kitchen to learn about what it takes to prepare all those bacons, hams, and Ready-to-Eat items. They'll also cover what federal regulations govern our use of allergens and how that correlates to cost. Experienced staff members will be present to answer all your processing questions.
When: Saturday, March 28th, 10am EST
–
Meeting 4: Customer Service: Keeping your customers YOUR customers
Explore different ways to increase the ever important "face-time" with existing and potential customers. We will have experienced direct-to-market farmers present to share their techniques on how to better take care of your customers… and in many instances, better than we can.
When: Thursday, April 23, 10am EST
–
Please RSVP to Travis@thisoldfarminc.com or call us at 765-324-2161.
Be sure to mark your calendars and plan to join us at the above no/low cost meetings, space is limited.
All meetings take place at This Old Farm's office and event center:
9572 W. County Road 650 S., Colfax, IN 46035
–
Youth and Adult Programming
We feel that the best way for us to get in touch with our food is to see first hand how it is raised and handled. An active interaction between the consumer and the grower is required to ensure a strong, loyal customer relationship. Tours are a great way for you to witness how your food is raised, handled, and processed first hand! For more information on tours, see our print-out here Tours-Education Information and here Tours Letter.
We enjoy talking to
-4H clubs
-FFA Chapters
-Farm to School classroom programming
-Service Organizations
-Food Conferences
-Or just a group of friends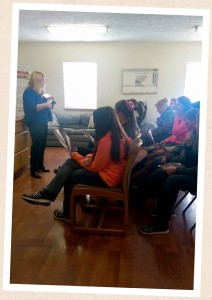 Our favorite presentation for all ages is our Offal Petting Zoo. One of our participants said "It is so ewwww it is cool."
For more in depth education, we also offer custom classes! Our classes cover a large variety of areas including, but not necessarily limited to…
Basic Butchering (for beef and/or hogs)
Chicken Processing
Livestock Anatomy through Harvest
Making Sausage
Contact us at 765-324-2161 or email Jessica at jessica@thisoldfarminc.com to get a quote on pricing and to set up a class tailored just to your needs.
Professionally Trained
Kari Underly – Muscolo Meat Academy
Our butchers have been trained by the best in the industry! (See article for photos.) We are pleased to provide support for Kari Underly and her Muscolo Meat Academy. The art of butchery is nearly a lost trade. Preservation of this skill set is oh so important for maintaining our ability to obtain Good Local Food.
Education
Sustaining a farming operation for the long term involves more than just excellent agricultural practices. Farming is a business, and financial sustainability is the largest factor in whether any business works, be it big or small. It is the single biggest struggle for most small farmers.
This is why we here at This Old Farm take education so seriously. We hope to lift up both the customers and our farmers, by bringing the customers closer to the food they eat, and thus the farmer who raised it. By doing so, we give the customer a good, healthful product, while helping the farmers maintain financial sustainability, and thus be able to make more ventures into sustainable agriculture.
As we continue to strive towards helping farmers achieve both agricultural and financial sustainability, we hope you understand that YOU are the catalyst behind this movement. Your consumer dollar provides the power on which this movement runs. We appreciate your ongoing support as we move forward in helping our customers connect with the food they eat, and helping our farmers with the customers they need.