Interested in joining the This Old Farm team?
Apply now by filling out our easy-to-use online form below
Take a look at some of the positions we offer, below!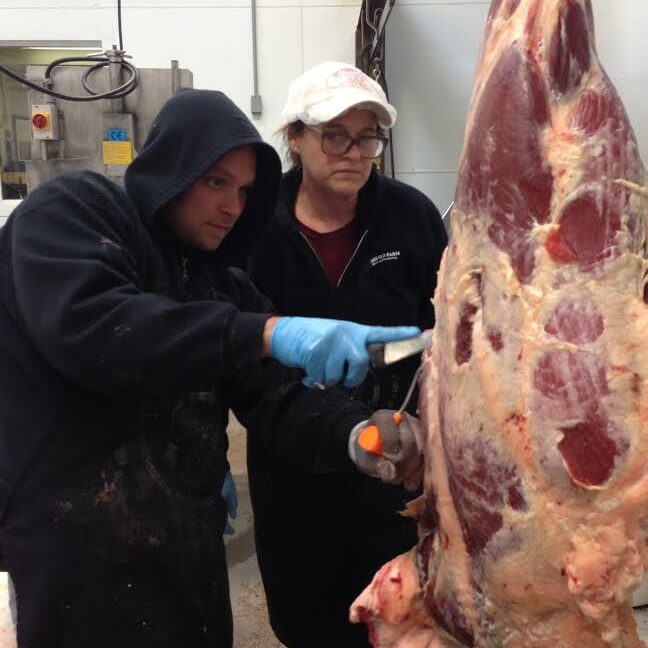 Second Shift Deboning & Full Carcass Breakdown Specialist
A deboner would be responsible for performing efficient deboning & full carcass breakdown. They would also ensure compliance with safety & hygiene standards and be able to collaborate with the team to meet production targets. Deboners' maintain quality standards & conduct inspections and may assist in inventory management & record-keeping.
Qualifications:
Experience in deboning & full carcass breakdown.
Knowledge of meat cuts & portioning techniques.
Proficient knife handling & attention to detail.
Understanding of food safety regulations.
Team player with physical stamina.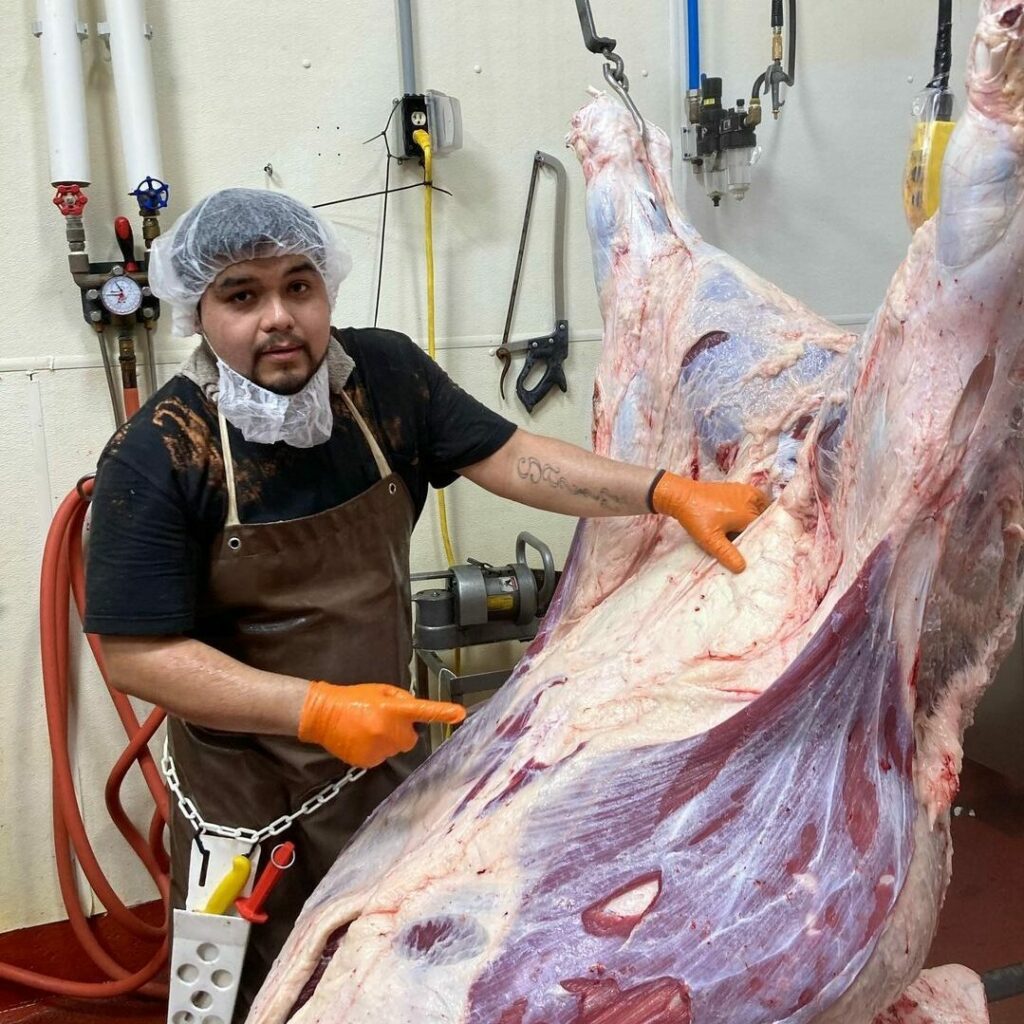 Slaughter Technician
A slaughter technician will need/learn to perform humane & efficient animal slaughter. This job requires maintaining a clean & safe work area as well as operating & maintaining slaughter equipment while ensuring compliance with regulations. A slaughter tech will collaborate with the team for production targets, handle animals with care & respect, and adhere to food safety standards.
Qualifications:
Experience in slaughter or similar role.
Knowledge of animal anatomy & regulations.
Strong attention to detail.
Physical stamina & teamwork skills.
Ready-to-Eat Value Added Goods Team Member
A value added member will be responsible for preparing and assembling ready-to-eat value-added goods. This position will need to follow recipes and maintain quality standards while handling and packaging products with food safety in mind. Value added team members will need to keep the work area clean and organized and collaborate with the team to meet production targets. This position may also assist in inventory management and providing excellent customer service.
Qualifications:
Experience in food production or culinary roles.
Knowledge of food safety and hygiene practices.
Attention to detail and recipe adherence.
Ability to work in a fast-paced environment.
Strong teamwork and communication skills.
Coming Soon
More information on the following careers…
Butchers apprentice
Packaging
Quality Assurance
Distribution
Sales and customer experience
Facilities & Maintenance
Sanitation
Management